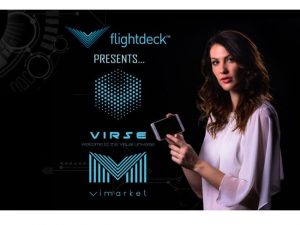 The sale and purchasing of virtual items can have difficulty with traditional credit card and banking services. Purchases may be done with stolen accounts or purchasers can dispute transactions. To solve this challenge, ViMarket.io has created a cryptocurrency token and purchase process that allows VR and AR users to easily complete transactions and provide verification information for virtual items.
Unlike in-game tokens, cryptocurrency tokens can be used with other games or earned by uses from reward loyalty programs.
At the end of 2018, Fortnite players were purchasing over $300M USD per month virtual items such as clothes, weapons, dance moves ("emotes"), and other items. The total market value virtual items from multiplayer online games exceeds 100 billion dollars.